You're finally pursuing your dream of opening a restaurant. You have it all planned out - what kind of food you want to offer, what type of consumer you wish to have, and even what kind of atmosphere you are trying to pursue. While this is exciting, it is also time to find out what types of insurance your restaurant needs.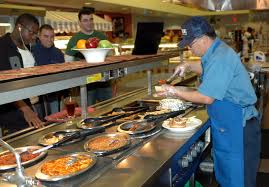 Locating all of the potential insurances you may need to ensure for your restaurant to run smoothly will save you large sums of cost in the future. With the restaurant industry being projected to grow a considerable percentage over the next few years, you need to make sure that you are covered in all the areas needed and maintain your competitive advantage through escaping out-of-pocket expenses and any other form of a lawsuit or potential financial loss. Without further adieu, here are the types of insurance needed for a restaurant in Indiana.
Types of Insurance Need for a Restaurant in Indiana
Liquor Liability Insurance - If your restaurant also sells alcohol, it is essential to maintain liquor liability insurance. Liquor liability insurance saves you from the financial cost of potential injuries or property damage. One of these examples would be someone who decides to drive home after a few drinks at your restaurant and then causes an accident. Overall, liquor liability insurance is a must for restaurant owners who sell alcoholic beverages.

Commercial Auto Insurance - While this does not apply to all restaurants, commercial auto insurance is needed for restaurants that utilize a vehicle for their operation. The vehicle you are using for work may not be covered under your personal car insurance, which is why purchasing commercial auto insurance will act as a personal auto policy while also covering anything auto-related to your business operation.

General Liability Insurance - Third-party claims are a common fear amongst restaurant owners. Anything pertaining to property damage or bodily/personal injury can cost a restaurant a fortune - which is why it is important to purchase this form of insurance to save you from or greatly reduce the burden of this cost. General liability insurance is one of the most important types of insurance to purchase for your restaurant.

Inventory Insurance - Many restaurant owners have experienced power outages or problems within electricity that have caused food to spoil. Without inventory insurance, the cost of lost product and inventory comes out of your pocket. Inventory insurance will aid in the cost of replenishing inventory that was damaged or potential food spoilage.

Product Liability Insurance - Another form of protection against food spoilage or food that may cause someone to be ill is product liability insurance. Product liability insurance will cover the cost of someone that became sick from consuming your food.

Workers' Compensation Insurance - Workers' compensation insurance is required in most states. The coverage aids employers through helping pay medical leave, wage loss, or employees who have been injured on the job. Most policies include liability insurance and protect owners from potential lawsuits related to injuries within the workplace.
Restaurant Insurance in Indiana - How to Purchase
Insurance varies among each restaurant, and it can vary based on the type of restaurant you are operating and what services are provided (selling alcohol, the type of food, etc.). In order to locate an accurate estimate of how much your restaurant insurance will be, you must contact an insurance agency. Burns Family Insurance can provide this assistance and enable you to locate the most cost-effective insurance policy for your restaurant. To request a quote for your restaurant insurance, submit a quote request here. For any other information, please contact us at 317-377-1100.
Burns Family Insurance - Insurance in Indiana
Burns Family Insurance Agency is an Independent Insurance Agency that ensures for a dedicated team of experts that work together to address any of your insurance concerns. We offer all types of personal insurance coverage such as auto, homeowner, motorcycle, life, flood, boat & water, and other forms of insurance for individuals within Indiana and primarily the Indianapolis area. Burns Insurance guarantees to take care of any concerns, so give us a call at 317-377-1100 or submit a request form here.