Indianapolis, Indiana Workers Compensation Insurance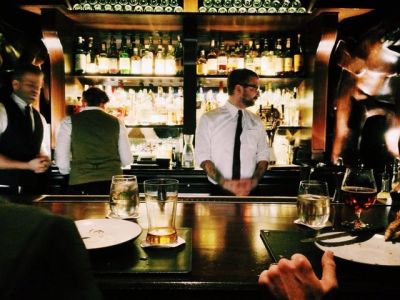 Indiana Food and Beverage Insurance handles workers compensation for businesses of all sizes throughout Indiana. From small stores in Indianapolis, to large companies in Valparaiso, we've covered restaurants, bars, and other similar business types, and we are experienced with this type of policy. If you are interested in getting set up for workers compensation for your business, call our office.
Workers Comp Policies
The cost of workplace injury can be expensive, but having a smart workers compensation policy in place can save you money in the long run. We can match your business with the right one for your needs, and for your company size.
Coverage
Workers Compensation is designed to protect both employers and employees. It pays for several things in the case of an injury - recovery costs, medical expenses, and lost wages. Let us work with you to find just the right blend for your policy.
Our Help
If you are unsure what type of workers compensation is right for your business, come talk to us. Our goal is to communicate with our clients about all facets of their current business model until we can comfortably match them with an insurance policy that works well within the structure of the company. Let us do that for you.